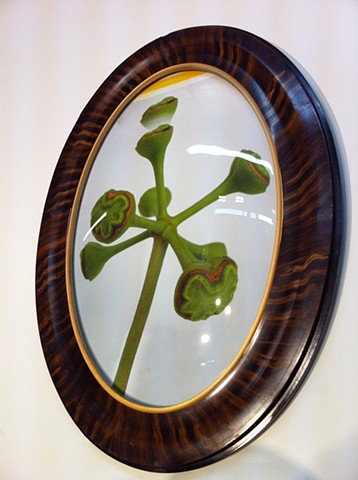 "Death of Twins" (DETAIL)
Painted Wood, Antique Bubble Glass, Bell Jars, Sculpey, Umbrella tree pods (India), Digital composite prints.
54" wide, 48" high, 13" deep
Antique tiger portrait frame (bubble glass) and color print depicting one of the "twins" when still alive. The carved musical scrolls in the wooden platforms below each twin (now preserved in each bell jar), are part of my symphonic installation: "Going Going Gone".