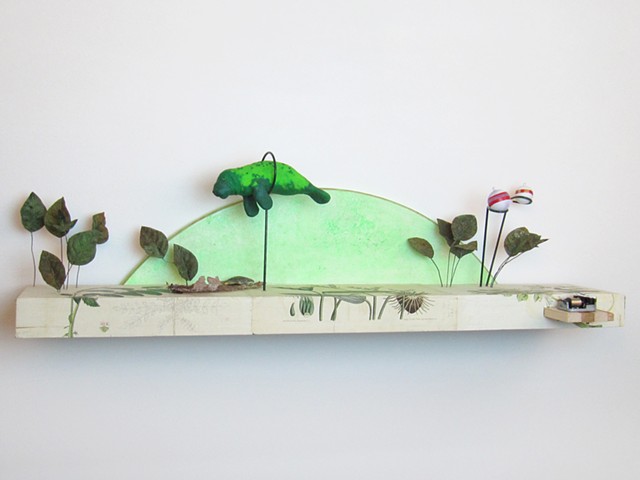 "Moonlight Manatee"
Oak wood, sculpey Manatee, metal painted leaves, seaweed, Lithographs circa 1800 England, glow in dark paint on Moon, wind up music box melody: "Claire de Lune".
35" wide, 10.5" high, 7" deep (88.9cm x 26.67cm x 17.78cm)
PROVENANCE:
"Lion King" Executive Office, Playa Vista Post Facility, California
NOTE: Reviewed by Garnet News, New York City. Please see "NEWS" link at the top of this site.