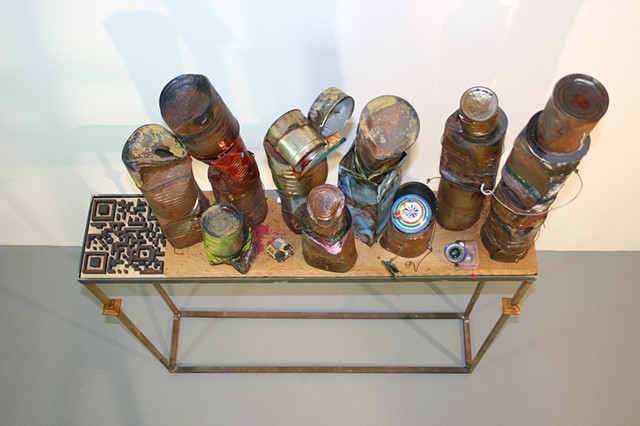 "Blue Danube Family Portrait"
Paint, rusted cans, iron welded stand, wooden QR code, 3 wind up music box movements (all "Blue Danube").
60" high, 42" wide, 10" deep (152.4cm x 106.68cm x 25.4cm)
The wooden QR code I built into this sculpture links to this website.
NOTE: Reviewed by Corrina Eastman, London. Please see "London Curator Review" link.
PROVENANCE:
Fold Gallery, Los Angeles, California
LAMAG (Los Angeles Municipal Art Gallery), Hollywood, CA USA